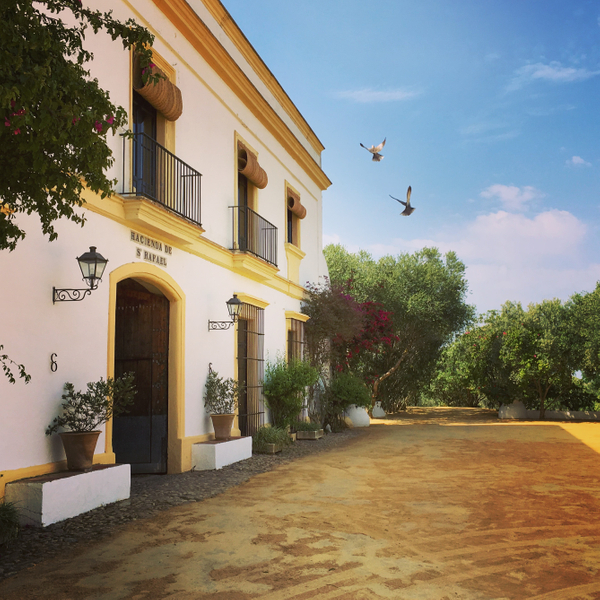 B*Free Yoga: Andalusia, Spain
June 9, 2019 - June 16, 2019
7 days/6 nights at luxury properties
Trip limited to 6 travelers

On this adventure, explore exotic Andalusia, the sun-baked region on Spain's southern coast that embodies much of what we think of as typically Spanish: flamenco, tapas, matadors and bullfights. On this 7-day, 6-night trip, we start at a family-owned hacienda in the countryside, the perfect location for exploring the picturesque white hill towns and Cadiz on the coast. We end in fabulous Sevilla, the capital of Andalusia, where the town's ancient ambiance draws our trip to a fitting close. Vamanos!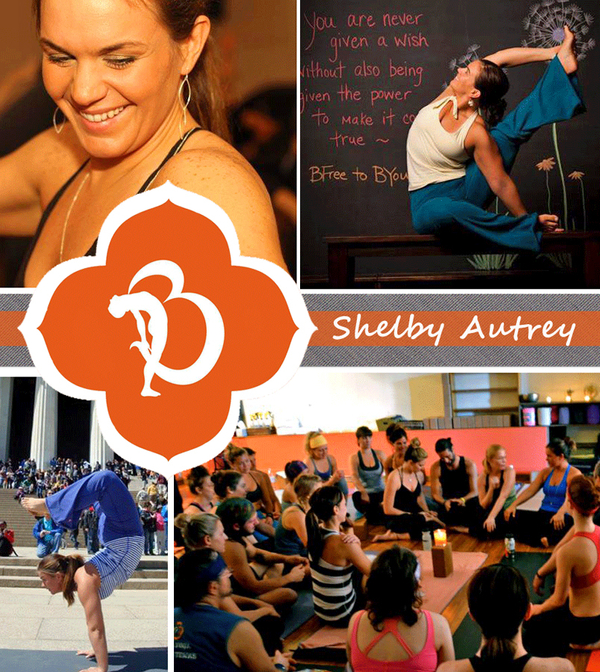 Shelby Autrey of B*Free Yoga, Austin, Texas
A much beloved yoga instructor and vinyasa specialist, Shelby Autrey has a wonderful way of connecting with students of all levels, beginners to advanced. Fifteen years ago, Shelby discovered yoga while studying sports injury, and soon realized the power of yoga to create balance and a holistic understanding of the body while amplifying physical and emotional well being. Little did she know the power of breath met with movement and stillness would lead her to a passion for yoga and connecting with others that now defines her life. Her students are big fans of her creative flows that impart a fun, graceful, and dance-like quality to yoga movements for students of all levels.
In 2011, Shelby opened a thriving studio, B*FREE YOGA in Austin, Texas. Since 2004, Shelby has been a nationally certified therapeutic massage therapist focusing on myofascial release and functional movement. In 2016, she attained the most advanced Registered Yoga Teacher certification from Yoga Alliance (E-RYT 500), and has taught more than 3000 hours of inspiring yoga classes. She has led classes at three national conferences for Yoga Journal Magazine, and assisted and led two Wanderlust Yoga Festivals in Colorado. Her teachers are Gioconda Parker and Christina Sell. Shelby brings a shining positivity to everything she does and connects with students by sharing truths from personal experience, right side up or upside down!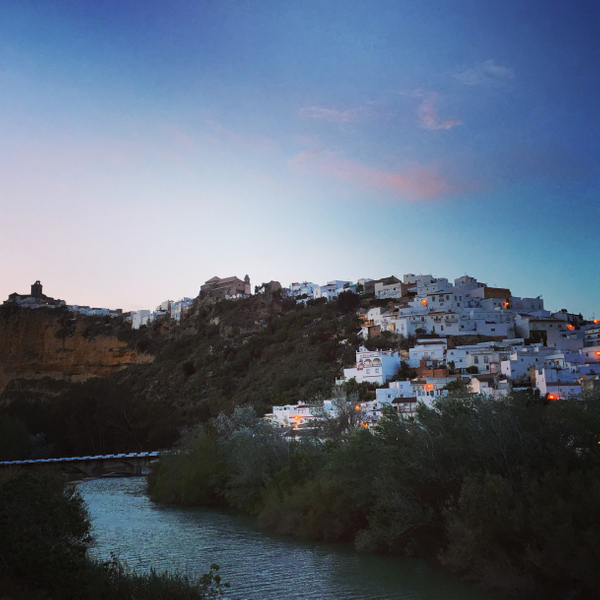 Yoga practice and individualized instruction with Shelby each day

Hiking in a nature preserve by the sea

Easy horseback ride near the hacienda

Beach time in Cadiz

Visit to a sherry bodega in Jerez

Exploring fabulous, historic Seville

Enjoying a fiery flamenco performance

Home-cooked, multi-course dinners each night at the hacienda

Dinner in Seville at a hip, local spot
~ THE FLOW OF THE TYPICAL DAY ~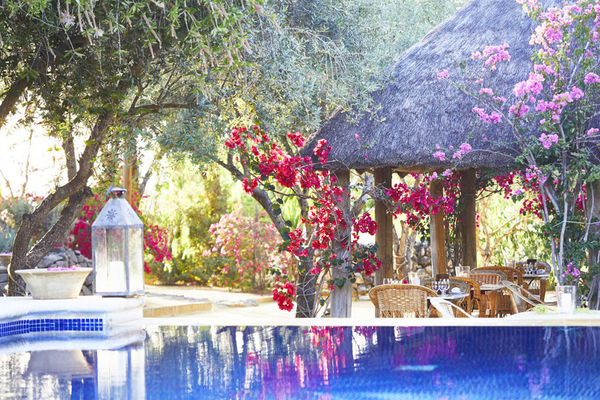 From 7am ~ Breakfast

8:30am ~ Yoga with Shelby

11am ~ Time on your own for lunch, meditation, exploration, a rest or a swim in one of the three hacienda pools

2pm ~ Daily Excursion

7pm ~ Aperitivi (fresh squeezed juices always available)

8pm ~ Dinner
~ THE EXCEPTIONAL HOTELS ON THIS TRIP ~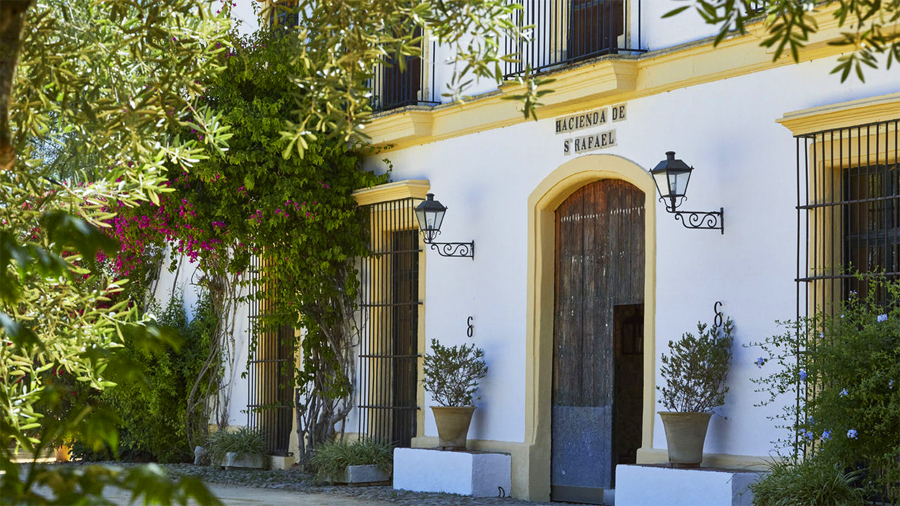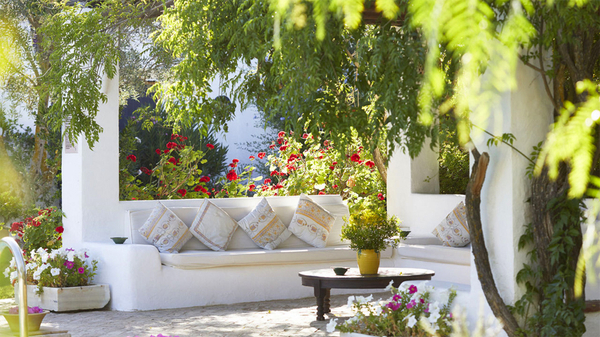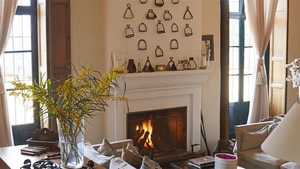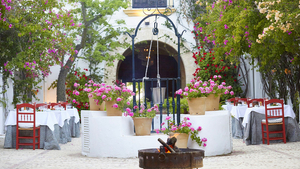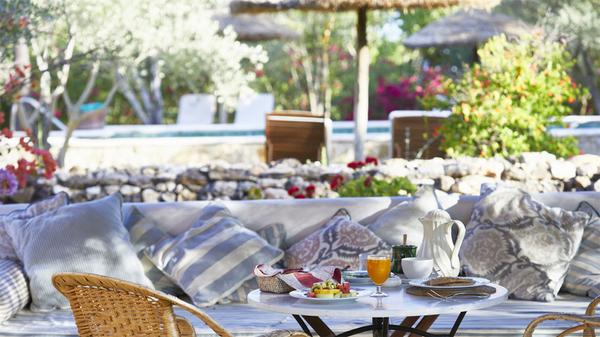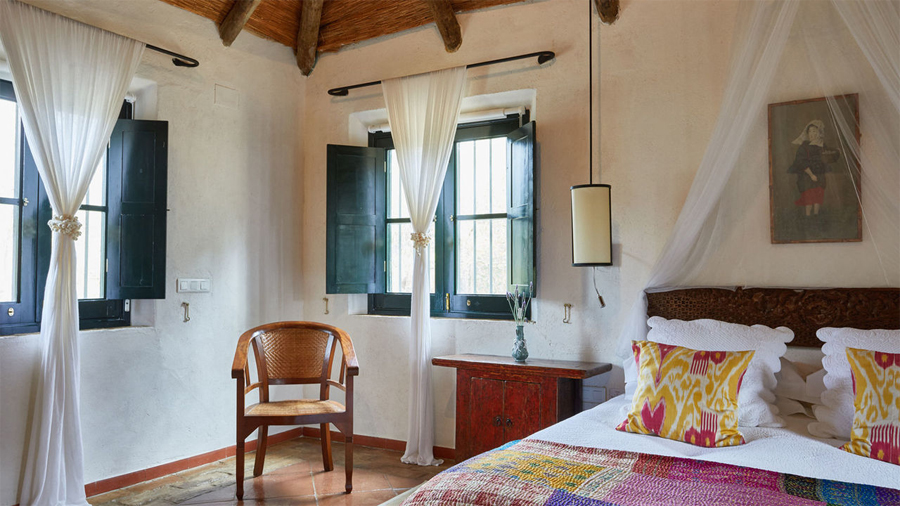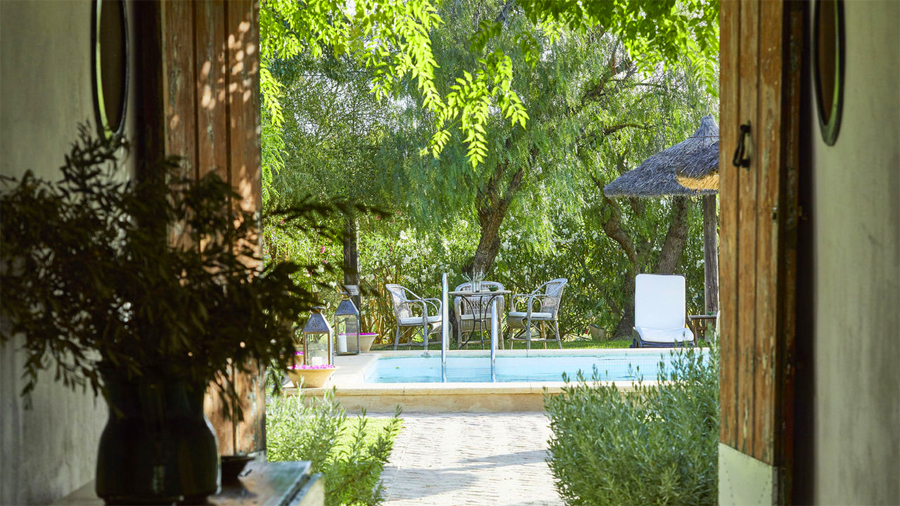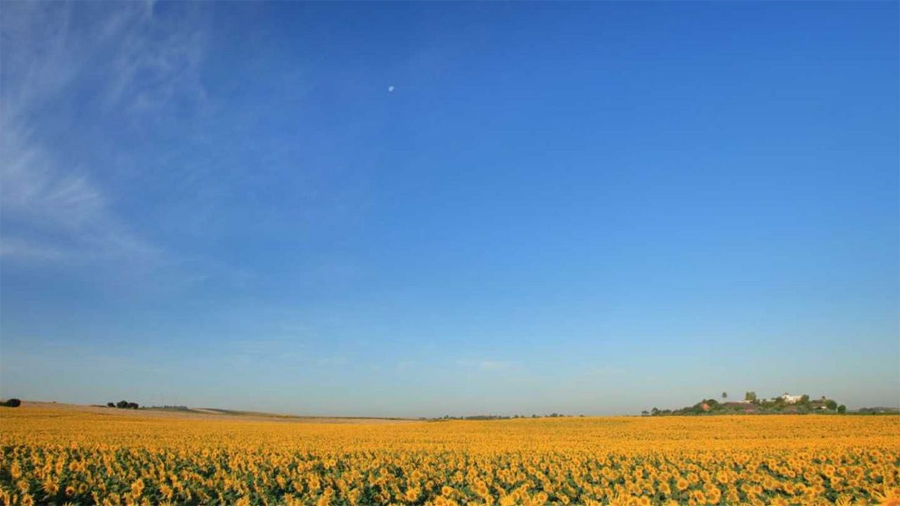 Hacienda de San Rafael, Las Cabezas de San Juan 
Situated in the quiet, picturesque countryside between Seville and Jerez, Hacienda de San Rafael is an enchanting hideaway. The small, family-owned hotel is located in a converted 18th-century Andalusian olive farm with a relaxed yet luxurious ambiance, its grounds full of lush vegetation, comfy outdoor sofas with pretty cushions, alfresco bars, and swimming pools. By night, the garden is lit by candles – a magical sight. This is still a working farm, with fields of olives, wheat, maize, cotton and sunflowers on all sides. The bougainvillea-filled courtyard acts as center stage to eleven bedrooms. All the rooms are individually decorated by Kuky Mora-Figueroa, using fabrics, antiques and artifacts that are warm and traditional modern. We have booked deluxe rooms here for you.
Corral del Rey, Seville
Located in the centre of Seville in the old quarter of Barrio Alfalfa just five minutes from the cathedral, Corral del Rey is housed in an original 17th century palacio. Anthony and his family have meticulously restored the palace and converted it into a small private luxury boutique hotel, offering chic accommodation with a relaxed cafe/bar and private dining facilities. The architectural highlights include the atrium patio, Roman marble columns and the original wooden carved detailing. Each room has its own creative design, combining an eclectic mix of ancient and modern. There is a state of the art sound and vision system in each bedroom, as well as luxurious marble and limestone bathrooms with walk-in rain showers. The very best linens and custom made bathrobes will spoil you. Guests adore the rooftop terrace with plunge pool and the extended mirador where you can relax with a glass of wine and some tapas while enjoying spectacular views of the cathedral and Giralda tower. We have reserved deluxe rooms here.