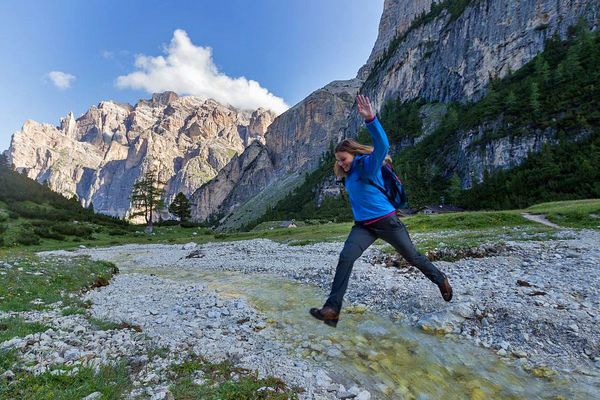 B*Free Yoga Dolomites Venice
Optimal trip length is 8 days/7 nights
Best time to go: Summertime
~ Mountains & Spa ~ Shelby Autrey of B*Free Yoga Studio invites you to come to the cool air of the Dolomites for a week of yoga, wellness, spa treatments, and hiking in this picture perfect, "Sound of Music" landscape. Our base is San Cassiano, a tiny town well-loved by foodies for its plethora of Michelin stars and zero kilometer treats. Wildflowers, towering mountains, and tinkling cow bells set the scene for our daily yoga practice. Our grand finale is two nights in Venice, where we venture out into the far northern lagoon on our private boat to swim and explore the islands. If you have ever dreamed of practicing yoga surrounded by the Byzantine splendor of Venice, this trip is for you!